The Solid Waste Recycling Party Branch went to Tianjin College, USTB for Communication activity
On December 2, 2017, all members of the Solid Waste Recycling Party Branch went to Tianjin College, USTB to join the freshmen of the DoEE of Tianjin for the "Pilotage Plan" activities. The event promoted the relationship between the two sides and created a good foundation for future contacts.

In response to General Secretary Xi's call for young people in the Nineteenth Congress, members of the Solid Waste Recycling Branch decided to carry out this activity after many discussions in order to help the freshmen in learning and living. On the other hand, they helped freshmen to solve the difficulties encountered in learning basic subjects and improve learning efficiency. At the same time, they hoped that the activity would enhance the sense of mission and responsibility of the members of the Party branch. As Environmental Engineering majors, they wanted to spread professional knowledge so that they can help to build a beautiful China.
At the beginning, Dr. Wang Xiaona, Secretary of the Party Branch briefly introduced the basic situation and the main contents of this activity. After that, the party members and the freshmen were divided into eight groups and a one-to-one talking was carried out. During the talking, party members introduced the characteristics and prospects of the major to freshmen, and answered some of the puzzles they encountered.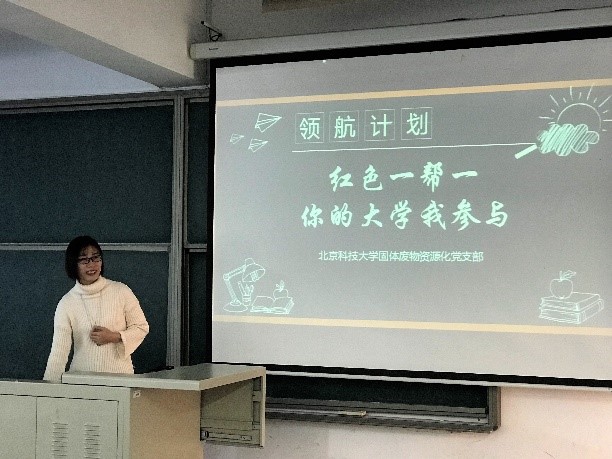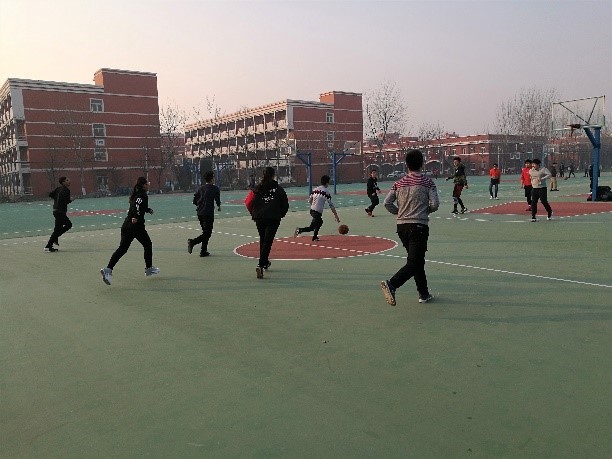 After the one-to-one talking, they carried out various sports activities such as badminton matches, and basketball games. After that, the Party Branch gave presents to the freshmen, which deeply enhanced the relationship of the both sides.